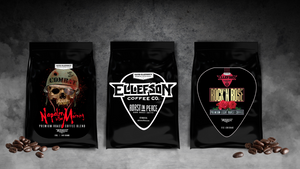 Ellefson Coffee Co.
Rock & Roll Apparel, Gear and Accessories
Limited Stock
Kings of Thrash VIP
Subscribe to receive the latest!
Promotions, new products and sales. Directly to your inbox.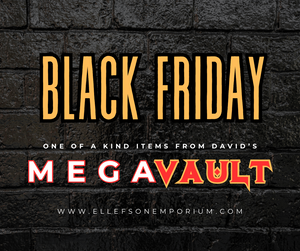 Black Friday MegaVault Sale!
David Ellefson unveils just a few items from his Megavault, offering enthusiasts a unique opportunity to own a piece of thrash history and acquire one-of-a-kind and rare items that played a pivotal role in his illustrious musical career. From iconic stage gear to cherished instruments, this exclusive sale promises to be a thrilling journey through the sonic history of one of metal's legendary figures. Open to US residents only.
Sale ends Tuesday 11.28.23